We provide high speed and secure data network installation for your business
A quality, high speed and secure computer network is one of the most important building blocks to ensuring maximum business productivity. We will support your existing office network or upgrade or install a new network for your business.
We support, supply and install complete office networks, including:
Secure Firewalls and High speed network Switches, including Power Over Ethernet (POE) switches
High quality CAT 6 office network cabling and network ports to the desk
Networking cabinets / Server cabinets / Comms cabinets
High speed, high range secure Wifi solutions / Secure Guest visitor Wifi access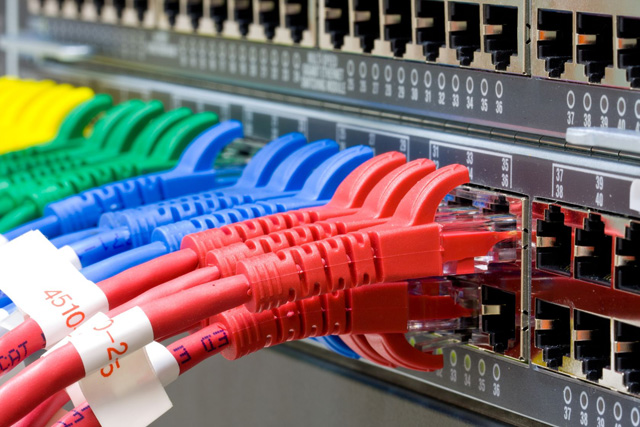 A good office network will save you money as users benefit from more reliable and faster internet speeds, can share files and print faster.
Live Chat to us or Contact us to see how we can help you.