Protect your business from disaster with our data Backup solutions
Can you safely say that your business data and applications would be truly protected in the event of:
a virus / ransomware attack,
office flooding or theft,
A hard disk failure on your local computer or server?
If not, then don't waste time – we can help you protect every piece of infrastructure, physical and virtual, servers, PCs and Macs.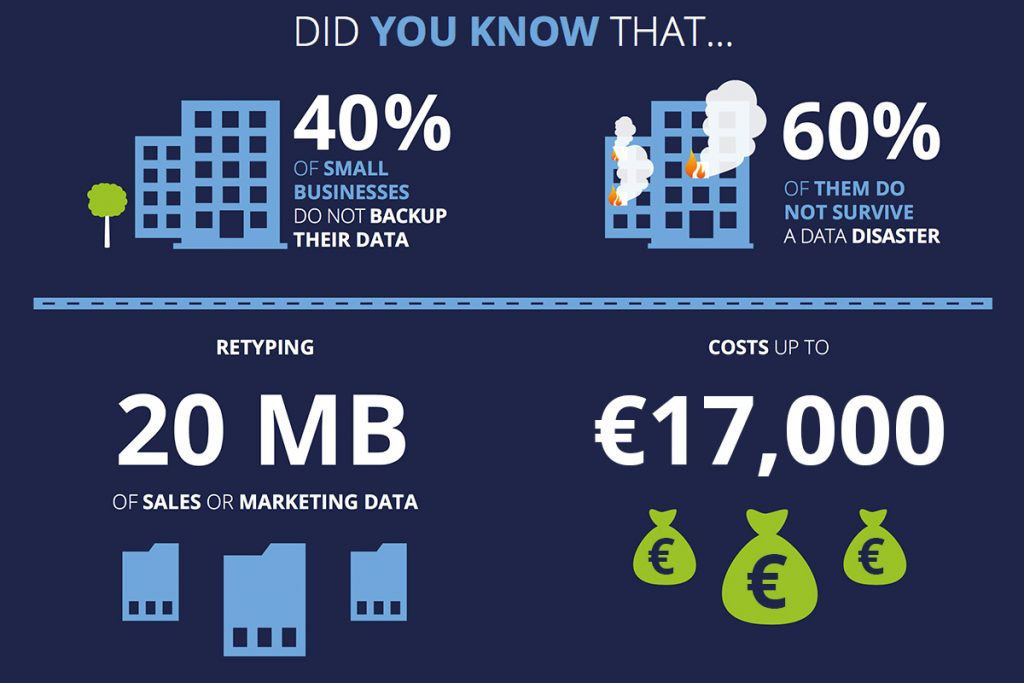 We believe in the 3-2-1 backup rule, ie. at least 3 copies of your data including production, with copies 2 on different systems, and keep 1 backup copy offsite (Cloud).
TechPoint Backup provides robust, secure and scalable data protection, bare-metal recovery, and on-site and cloud backup of any data, anywhere, anytime. It is a fully managed service – we will take care of your data protection so you can focus on your primary business tasks.
With our unified 3-2-1 Backup, you get a hybrid local and cloud protection needed in the event of a disaster. Our Backup Engine backs up to local storage on your premises for quick restore, and also to a secure EU Cloud data center for disaster recovery.
Why Choose TechPoint Cloud Backup?
Do you:
Seek a reliable strategy to protect from any IT disaster?
Look to replace tape and other legacy backup solutions?
Need complete protection for critical data and systems?
TechPoint Cloud Backup will help you to:
Implement an IT disaster recovery strategy now
Eliminate the risks of losing data
Protect every piece of your IT infrastructure – physical and virtual, Windows and Linux servers, and Windows, Mac, and Linux desktop and laptop PCs
Focus on your core business – while we take care of data protection
Select the size of backup storage you need today and easily get additional space as your infrastructure grows
Eradicate the costs associated with tapes and cumbersome tape rotation
Reduce risks with proven quick bare-metal recovery.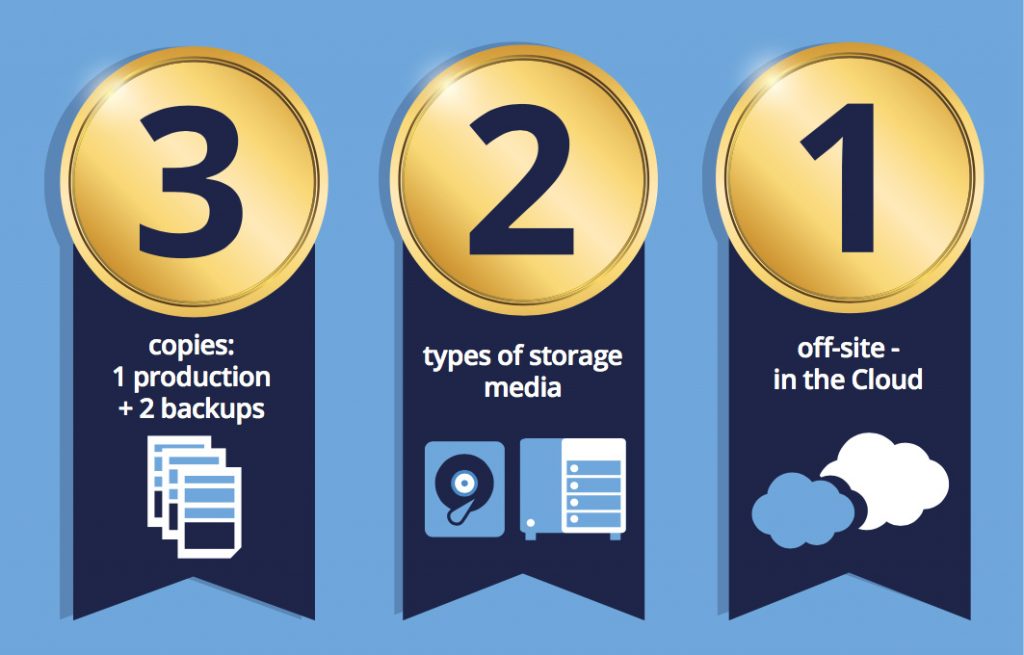 Key Features
Physical and virtual systems – protection of both physical and virtual systems in one service
File and disk image-based backup – backup of selected files or complete disk images
Bare-metal recovery – system recovery to same or dissimilar hardware, even from the cloud
Local and cloud storage – support of rapid local on premise and safe Cloud storage
Initial seeding to easily move large volumes of data to the cloud

Backup to an external HDD
Courier it to TechPoint

Multi-level security – AES-256 encryption, password protection and SSL
EU based secure storage data centers are equipped with all latest disaster prevention technologies, and are SSAE 16 certified
Supported Platforms include Windows, Mac, and Linux and all major Virtual platforms.
If you don't have a good reliable backup of your business data, then you are leaving your business and reputation completely exposed to risks such as fire/theft and viruses. Let us help you close the gap today and get your business data protected
Sign up for Cloud Backup and Recovery service for free for 30 days.
Contact us now to begin your Trial